I. Soundings in the Archaeology and the History of the Ancient Near East/ Sondeos en la arqueología y la historia (...)
Some information related to the art histrory of the hephthalite time (4th-6th centuries ad) in Central Asia niegbouring countries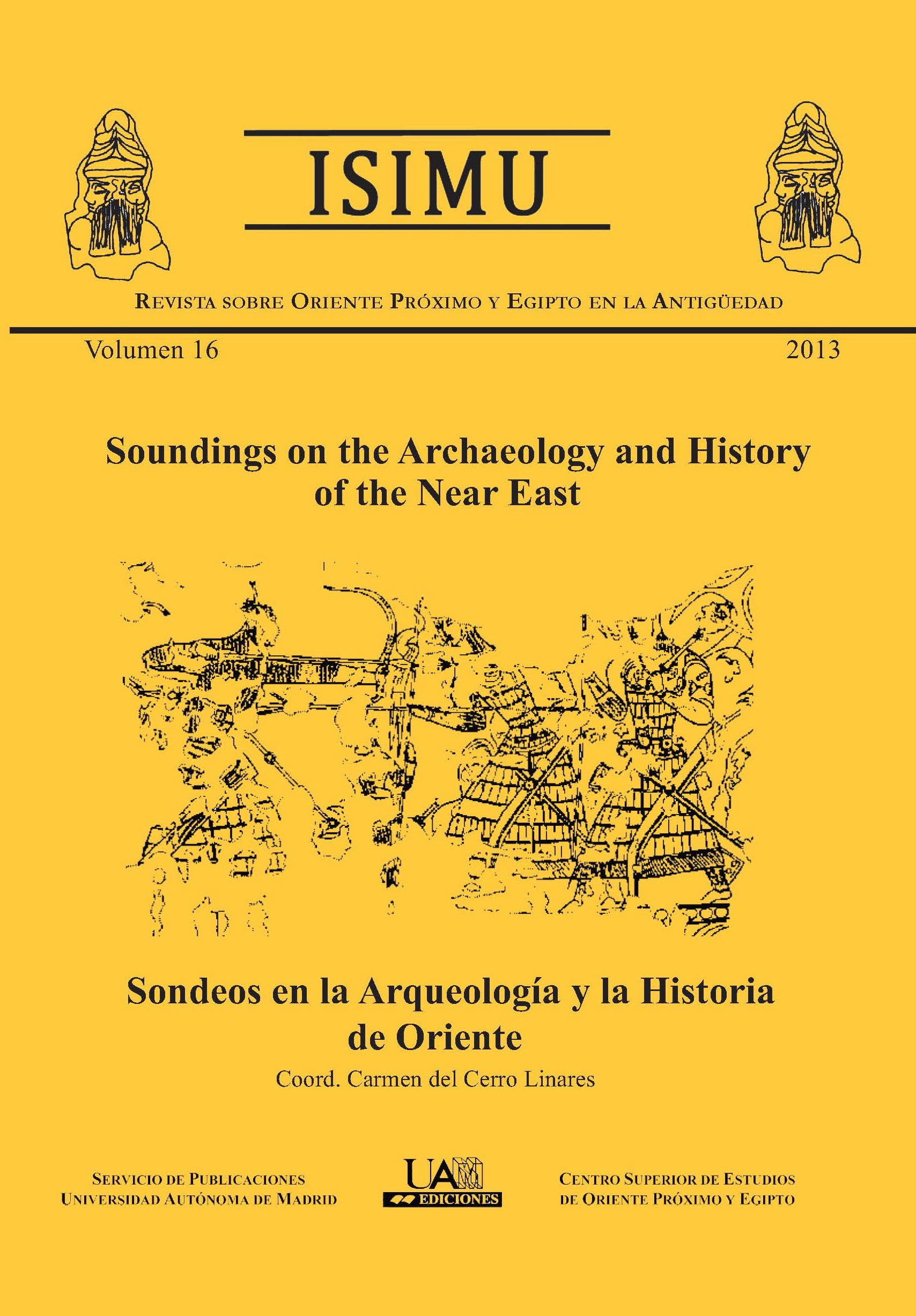 Publicado
febrero 10, 2016
Cómo citar
Kurbanov, A. (2016). Some information related to the art histrory of the hephthalite time (4th-6th centuries ad) in Central Asia niegbouring countries. ISIMU, 16. Recuperado a partir de https://revistas.uam.es/isimu/article/view/3178
Resumen
Este artículo trata de los objetos que podrían estar en relación con los heftalitas, quienes vivieron en el territorio de Asia Central y sus regiones vecinas en los ss. IV y VI d. C. En los ss. V-VI d. C., los heftalitas pudieron crear un gran imperio. Es sabido que sus materiales son muy escasos e incluso que su datación es a menudo aproximada e inexacta. Sin embargo el autor intenta interpretar, en esta ocasión, los datos disponibles provenientes de varias fuentes sobre los heftalitas, a pesar de que algunas cuestiones de gran importancia continúan estando abiertas a la discusión y que probablemente permanezcan así por algún tiempo todavía.
Palabras clave: Heftalitas, arte, historia, Asia Central, Subcontinente indio.
Abstract:
The paper deals with the artefacts which might be related to the Hephthalites, who lived in territory of Central Asia and neighbouring countries in 4th – 6th centuries AD. In the 5th - 6th centuries AD, the Hephthalites could establish a great empire. It is noted that the materials are very limited, and even the dating is often approximate and inexact. Nevertheless, author has here tried to interpret the available data from various sources on the Hephthalites, even if several major questions continue to be open for discussion and will probably remain so for some time in the future.
Keywords: Hephthalites, art history, Central Asia, Indian subcontinent.
Descargas
Los datos de descargas todavía no están disponibles.