I. Soundings in the Archaeology and the History of the Ancient Near East/ Sondeos en la arqueología y la historia (...)
Il dominio achemeni de nella Siria del nord: il caso di Tell Tuqan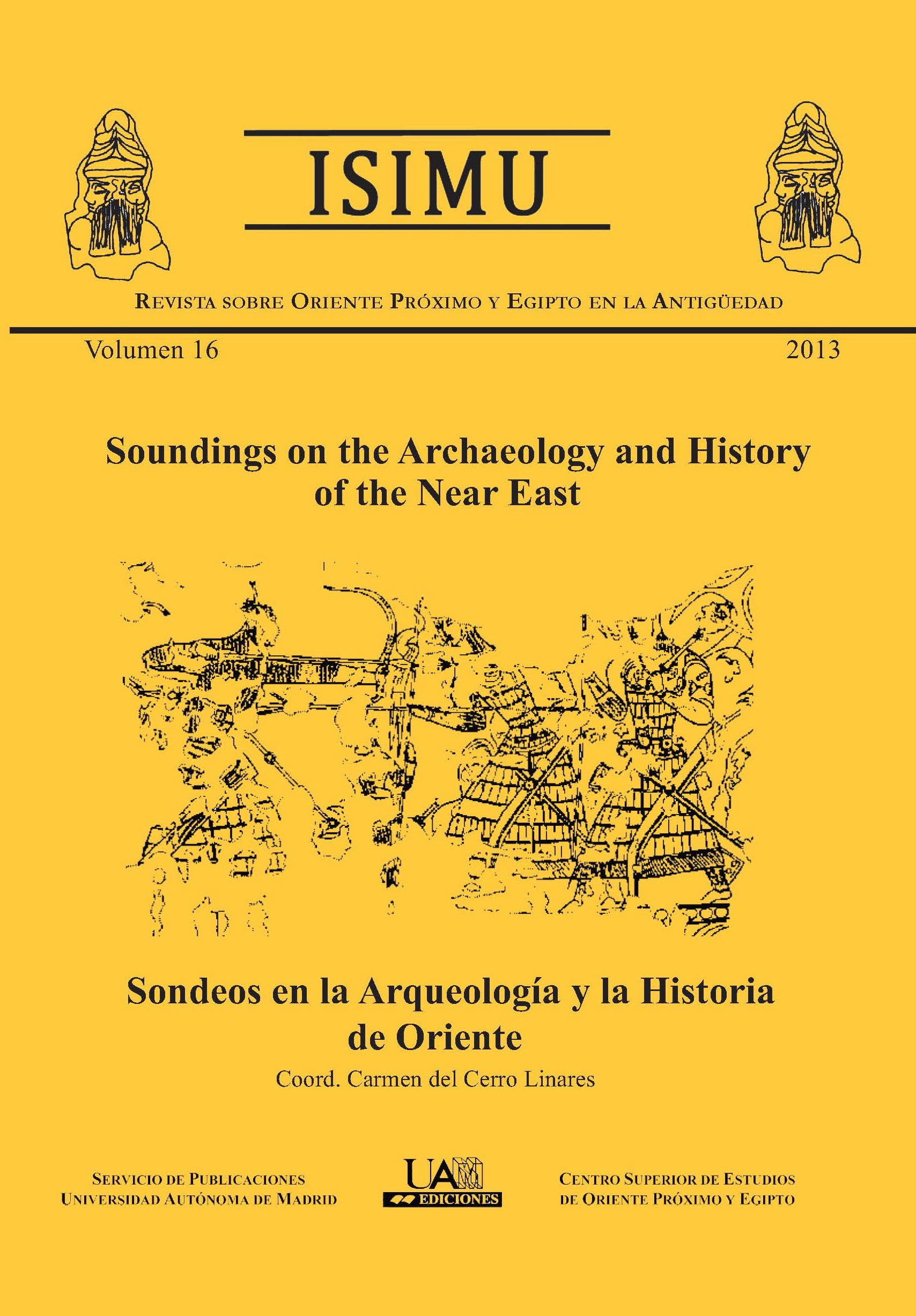 Publicado
febrero 10, 2016
Cómo citar
Baffi, F. (2016). Il dominio achemeni de nella Siria del nord: il caso di Tell Tuqan. ISIMU, 16. Recuperado a partir de https://revistas.uam.es/isimu/article/view/3176
Resumen
La Siria durante il periodo di dominazione persiana rientrava nell'amministrazione della V Starapia.Ma mentre si ha una ricca documentazione, archeologica ed epigrafica, relativa al potere esercitato dai dominatori venuti dalla Persia sulla zona costiera del Mediterraneo, molto scarse sono le testimonianze di tale potere nella Siria interna, anche a causa del tipo di ricerca portato avanti fino ad oggi. Nondimeno, gli scavi di Tell Tuqan contribuiscono a ricostruire il quadro storico (come anche le scoperte della vicina Ebla) e documentano le caratteristiche di un sito condizionato dalla sua posizione sulle rive di un lago. I dati relativi all'insediamento dal periodo persiano all'età ellenistica sono, poi, molto interessanti e mostrano la continuità di vita all'interno dell'antico centro, senza alcuna interruzione.
Parole chiave: Età persiana, Siria, Regione di Ebla, Tell Tuqan, Architettura, Ceramica, Figurine fittili.
Abstract
Syria during the Persian domination was administrated by V Satrapia. But, whereas there are so many archaeological and epigraphic evidences about the power Persia wielded on the East Coast area, the ones about inner Syria are really little, also because the kind of research that was treaded in that part of the country. Nevertheless, Tell Tuqan excavations helped to define the historical situation (in part already known by the recoveries in Ebla and in the other localities in the area) and documented the peculiarity of a place that was conditioned by his position on a shore of an ancient lake. Data about life from the Persian time to the Hellenistic one, are very interesting, and show a continuity without interruptions.
Keywords: Persian Age. Syria. Ebla region. Tell Tuqan. Architecture. Pottery. Clay figurines.
Descargas
Los datos de descargas todavía no están disponibles.