I. Soundings in the Archaeology and the History of the Ancient Near East/ Sondeos en la arqueología y la historia (...)
Placas votivas del asentamiento de Yuja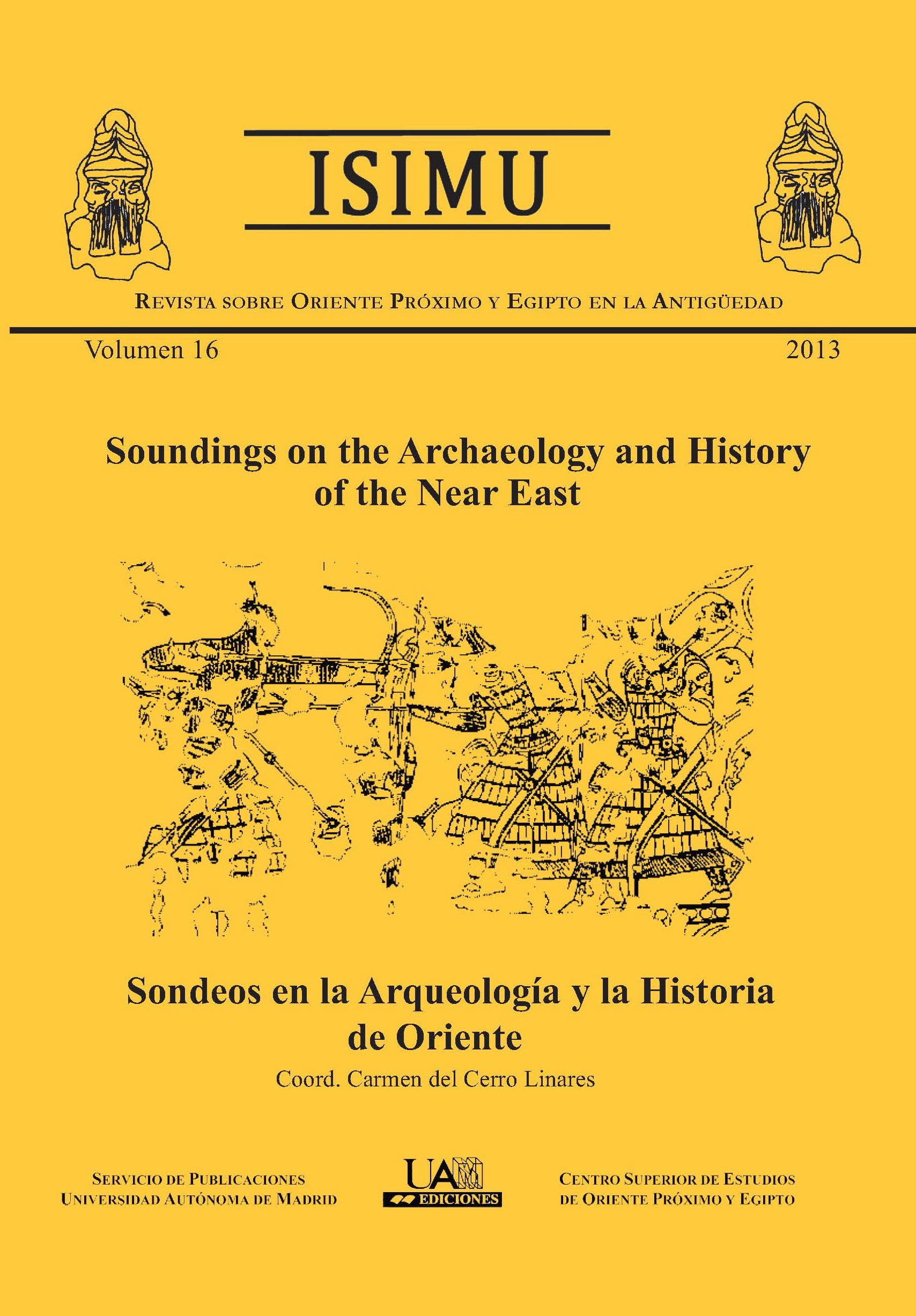 Publicado
febrero 10, 2016
Cómo citar
Salman Rumaiydh, S. (2016). Placas votivas del asentamiento de Yuja. ISIMU, 16. Recuperado a partir de https://revistas.uam.es/isimu/article/view/3174
Resumen
Las placas votivas halladas en los templos Mesopotámicos del III milenio a. C. son parte esencial del arte sumerio. Estas placas han sido encontradas no solo en el valle del Diyala o en las ciudades mesopotámicas situadas entre los ríos Tigris y Éufrates, sino también en yacimientos como Mari. Todas están divididas entre registros y su temática gira en torno a una escena de banquete o de victoria ante una conquista, probablemente la del rey de la ciudad estado sumeria en cuestión. Las excavaciones recientes del equipo iraquí que trabaja en tell Yuja han permitido la recuperación de dos placas votivas, una de ellas sin terminar y sin decoración. La segunda placa será objeto de estudio en este artículo así como sus diferencias ysimilitudes sobre todo con la placa del templo del dios Sin en Jafayah y la del templo de Ištar en Mari.
Palabras clave: Sumer, valle del Diyala, placas votivas, arte sumerio, yacimiento de Yuja (Joukh).
Abstract:
Votive plaques found in Mesopotamian temples from Third Millennium BC, are a very special creation of Sumerian art. These plaques have been set up not only along Diyala Valley as well as in Mesopotamian cities close to rivers Tigris and Euphrates, but also at Mari. All of them are divided in three fields, where usually a feast is represented. We could see also the representation of a banquet after a victorious conquest;in this case it would be the Victory of Sumerian City King involved in the fighting. Latest archaeological excavations carried out by the Iraqi team at tell Joukh allowed the recuperation of two votives plaques at the site. One of them is unfinished; the other one is an important subject in our paper. We would try to compare this plaque with items coming from temple of God Sin at Khafaja or from temple of Goddess Ištarat Mari.
Keywords: Sumer, Diyala Valley, Votive plaques, Sumerian Art, Joukh Site.
Descargas
Los datos de descargas todavía no están disponibles.