I. Cultura audiovisual contemporánea: tentativas teóricas / Audiovisual cultures: theoretical approaches
Una utopía audiovisual para el siglo XXI / An audiovisual audiotopia for the XXIst Century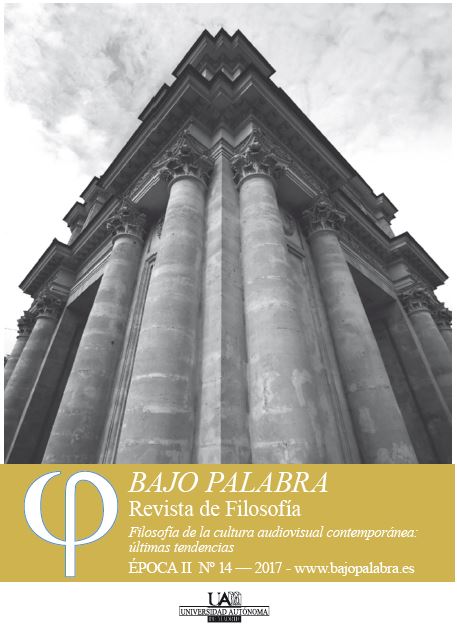 Cómo citar
Labrador López de Azcona, G. (2017). Una utopía audiovisual para el siglo XXI / An audiovisual audiotopia for the XXIst Century. Bajo Palabra, (14). Recuperado a partir de https://revistas.uam.es/bajopalabra/article/view/8023
Resumen
En las líneas que siguen se describe un modo diferente al actual de acceder y utilizar las producciones audiovisuales del presente y del pasado. La utopía audiovisual no existe aún, pero puede vislumbrarse de modo imperfecto en nuestra sociedad, y supone una organización alternativa de importantes aspectos de la vida cotidiana, que ya es posible de forma limitada y en determinados entornos.
Palabras Clave: utopía, audiovisual, heterotopía, noosfera, poder, censura.
Abstract:
An entirely different way to access and use audiovisual productions of present and past times is discussed here. Glimpses of this audiovisual utopy can be experienced in present times, although it would imply an alternative organization of different aspects of everyday life, which is already posible in some environments.
Keywords: utopy, audiovisual, heterotopia, noosphere, power, censorship
Descargas
Los datos de descargas todavía no están disponibles.